We caught with Adam, owner of Burger Urge as this week's retailer in focus!
Tell us about you:
I'm Adam the franchise owner of Burger Urge Bundaberg here at Sugarland Plaza. Originally from Brisbane, I was stoked when the opportunity of becoming a franchise owner was available. When I'm not managing a fast-paced restaurant, you'll find me relaxing with my family or playing a cheeky game of golf.
What products or services do you offer?
Burger Urge is taking burgers back! For too long the burger has been bastardised by corporate fat-cats, cutting corners and serving us all a mediocre product. We combine unique recipes with local produce for fresh and innovative mouthwatering results. This is the way burgers should be!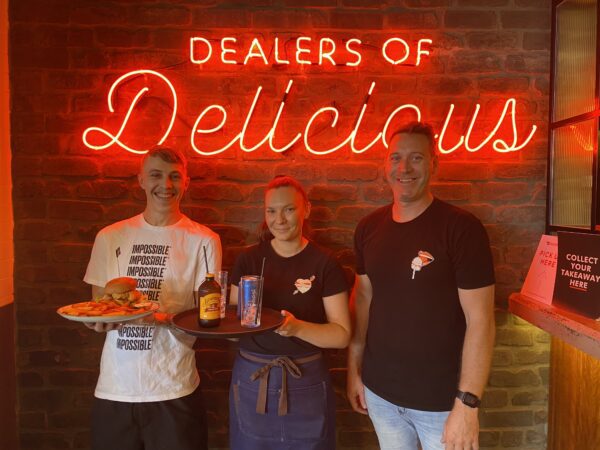 Tell us about your journey as part of your store?
Like many retail and hospitality businesses, Covid-19 restrictions presented many challenges for us. However, I couldn't be any more proud of the Burger Urge Bundaberg team, overcoming these tough times and achieving really impressive results.
What product would you consider a customer favourite? 
Burger Urge is all about delicious burgers and a vibrant atmosphere. We've got beers on tap, music and games…What's not to like? For sure the Boston Cheese is one of our customer's favourite burgs. Pair that with a side of fries and a cool beverage and you're guaranteed a good time! To keep things interesting, we also release Limited Time Offer products, like most recently Cheesy Thicc Boi. Watch this space, as we have some exciting plans in the works.
What service do you sell that customers may not know about? 
If you can't make the journey in-store, don't worry! WE DELIVER – with our very own drivers, so that your food arrives quickly and safety. It's one of our best-kept secrets! Order online today at burgerurge.com.au
What has been a highlight for your store?
The real highlight of the store is our amazing staff. Having overcome a lot over the past couple of years, the staff have shown great resilience and dedication. We would also like to thank our customers who have always shown great support. We're so incredibly lucky to be a part of such an amazing community here in Bundaberg!
Pop in and visit the wonderful team in Sugarland Plaza today!